Nessun prodotto nel carrello.
Migliore offerta

menu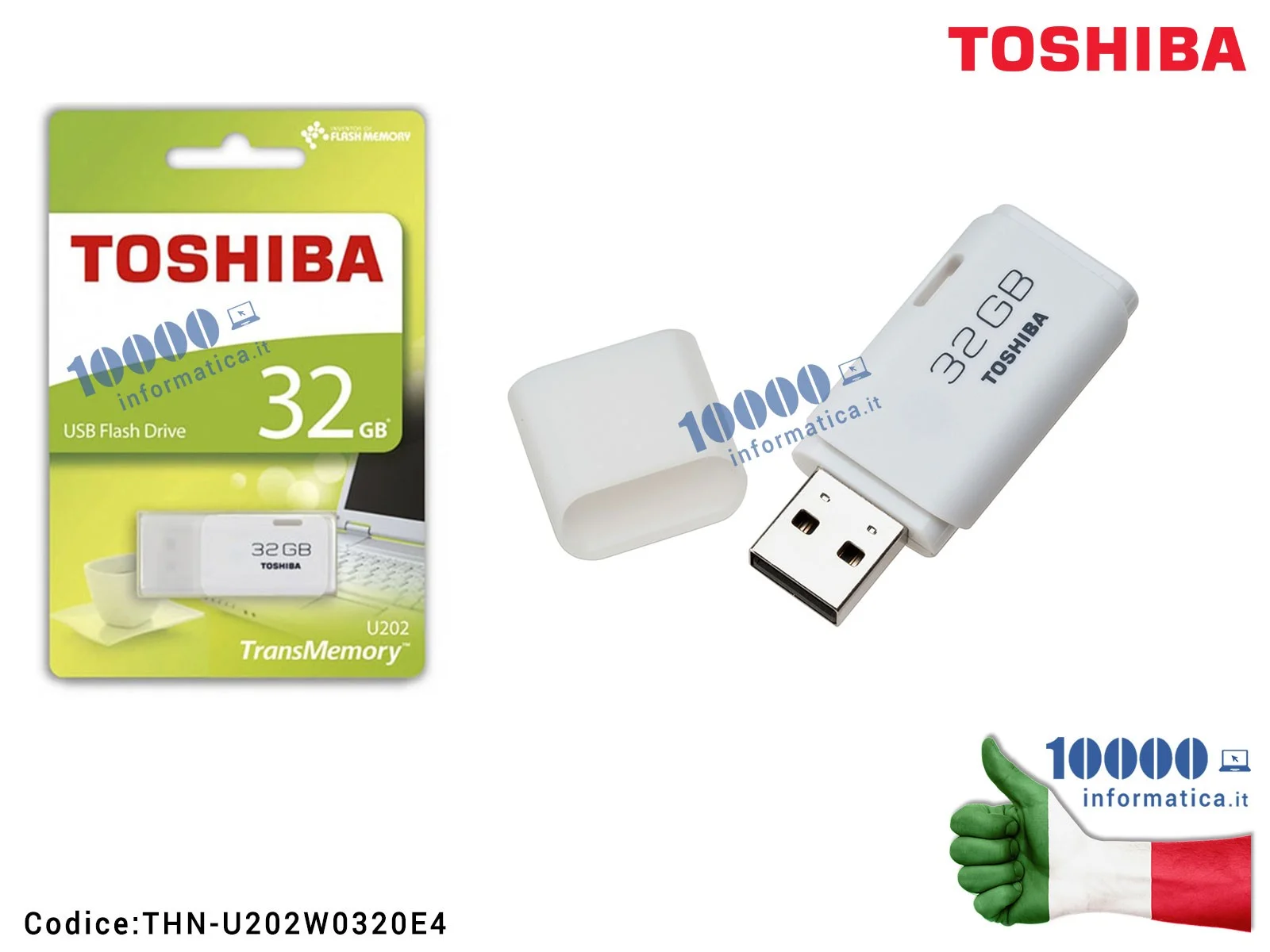  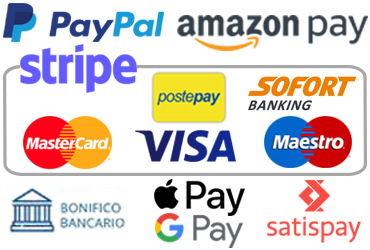 Chiavetta USB Pen Drive TOSHIBA TranMemory U202 HAYABUSA USB 2.0 [32 GB]
THN-U202W0320E4
Nuovo
Help Desk Tecnico (+39) 335-1047175 [10:00 - 19:00]

Spedizione in 24/48h a partire da 6,00€

Possibile Fatturazione | Prodotti Nuovi e Ufficiali
Usb Flash Drive 2.0 32gb TranMemory U202 Toshiba THN-U202W0320E4


USB 2.0 Standard
Il Tipo A standard USB 2.0 è largo 12 mm e alto 4,5 mm. È adatto a tutte le porte USB 2.0, uno standard in qualsiasi PC. La
trasmissione dati è possibile in entrambe le direzioni.

Diverse capacità
Questa serie è disponibile in cinque diverse capacità da 8 a 128 GB. Sull'unità USB 32 GB (disponibile solo in bianco) è possibile memorizzare circa 11.440 foto a 8 Megapixel, 8.000 brani musicali o 32 ore di video.

Hot plug e unplug
I dispositivi sono collegabili durante l'utilizzo e vengono rilevati automaticamente. Con la funzione plug-and-play è sufficiente
collegarli per trasferire la tua musica preferita e le tue immagini.

Design moderno
Le unità Flash sono disponibili in bianco, blu, arancione e acqua.

I tuoi dati sono al sicuro con il software di sicurezza originale Toshiba
Con questa serie è possibile utilizzare delle applicazioni software per proteggere un particolare blocco di mediante password, affinché i dati e i file memorizzati nel blocco non siamo accessibili senza password.

Tra i più bassi consumi del settore
Il basso consumo di energia è ottenuto attraverso l'originale tecnologia Toshiba, quale il multi-layerning della memoria NAND flash ad alta velocità e un controller ASIC a basso consumo dedicato. Di conseguenza, il consumo energetico dei PC notebook è ridotto al minimo anche quando si utilizza una memoria flash USB.

5 anni di garanzia
Queste unità Flash sono coperte da una garanzia di cinque anni dalla data di acquisto.

Specifiche

Capacità:32GB
Interfaccia: USB2.0 Hi-Speed Compatible *
Velocità in scrittura: Up to 5 MB/s **
Velocità in lettura: Up to 18 MB/s **
Alimentazione: Bus powered from USB port.
Modelli compatibili PC: USB Interface (Type A) with Windows® 2000, Windows® XP, Windows Vista™, Windows® 7, Windows® 8 or Mac OS 10.6.6 and beyond
Garanzia (Anni): 5 Years
Dimensioni: 51.4 mm (L) x 21.4 mm (W) x 8.4 mm (H)(including a cap)
Peso: 8 g (main body only)
Temperatura operativa (Consigliata): 0° to +50°C (Recommended)
Clicca qui per lasciare una recensione
Puoi essere il primo a fare una domanda su questo prodotto!