Nessun prodotto nel carrello.
Migliore offerta

menu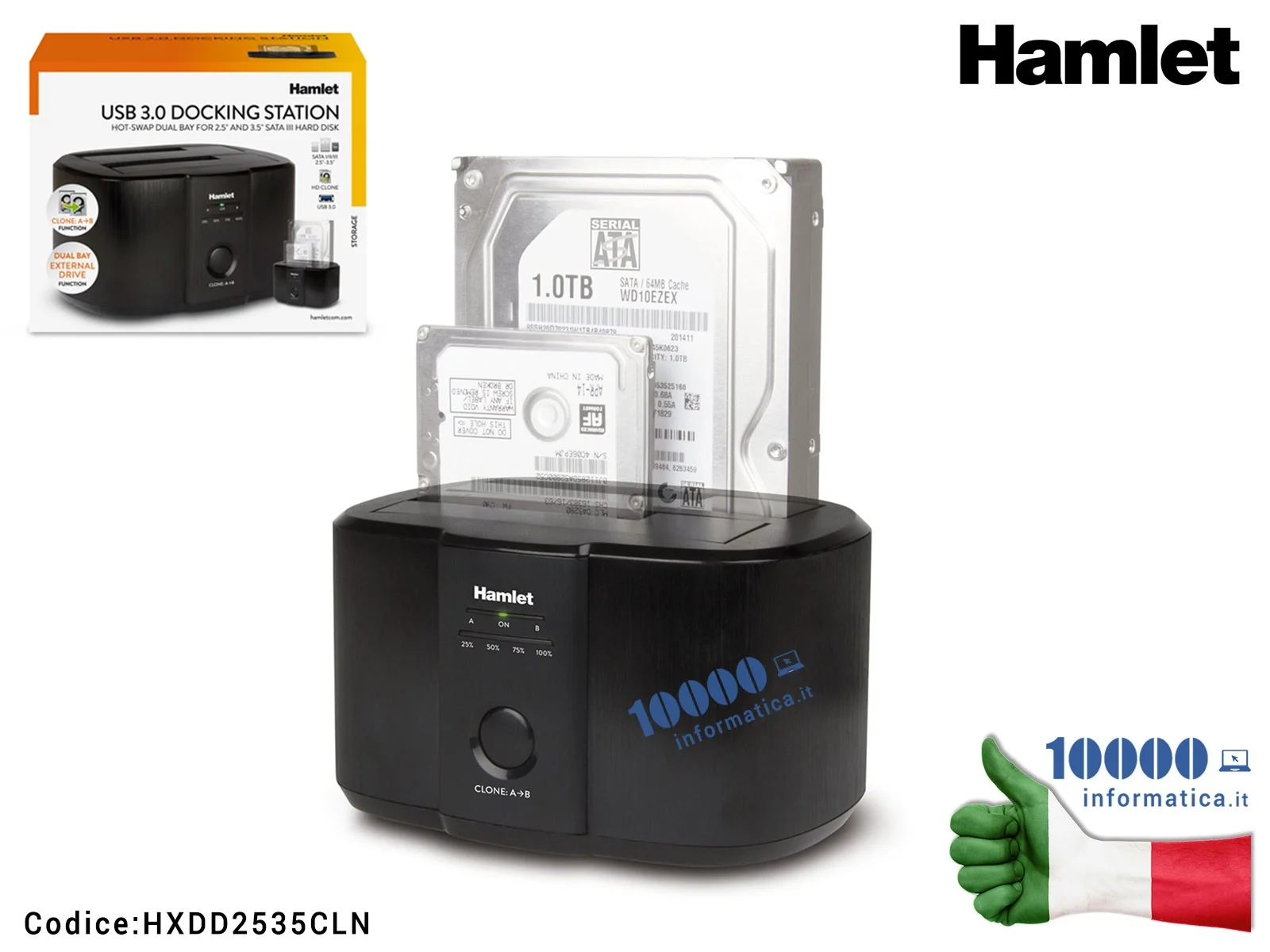  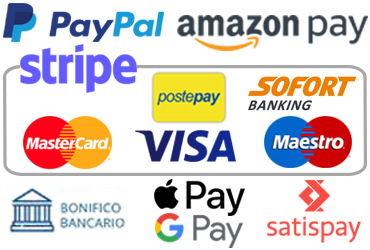 HAMLET Docking Station USB 3.0 Dual Bay per Clone Hard Disk HDD SSD SATA 2,5"/3,5"
HXDD2535CLN
Nuovo
Hamlet USB 3.0 Docking Station offre un modo rapido e semplice per collegare contemporaneamente due dischi SATA da 2,5" o 3,5" alla porta USB del computer senza bisogno di installare il disco all'interno del PC o in un box esterno. Inoltre la funzione di Clonazione permette di duplicare i dati da un disco rigido ad un altro con la sola pressione di un tasto e senza bisogno del computer. Grazie alle funzioni Plug and Play e Hot-Swap, basta inserire l'hard disk nella docking station per accedere velocemente ai dati o aumentare la capacità di archiviazione del computer.
caratteristiche:
Docking station per due Hard Disk SATA da 2.5"/3.5"
Interfaccia SuperSpeed USB 3.0
Supporta HDD o SSD SATA I/II/III
Pulsante Clone per la duplicazione di un HD senza collegamento al computer
Supporto per la funzionalità OTB (One Touch Backup)
Solido case in alluminio e plastica
Indicatori di attività LED
Supporta funzione Plug and Play e Hot-Swap
specifiche tecniche:
Interfaccia USB 3.0 trasferimento dati fino a 5Gbps
Retro compatibile con USB 2.0/1.1
Supporta 2 Hard Disk SATA I/II/III da 2.5" o 3.5"
Interfaccia Serial ATA III fino a 6Gbps
Funzione di clonazione HD senza computer
Software di backup con supporto per funzione OTB incluso (solo per Windows)*
Alimentatore di rete: Ingresso: AC 100~240V, 50~60Hz, 0.8A; Uscita: DC 12V, 2A
Compatibile con Windows XP/Vista/7/8/10, Mac OS 10.4 o superiore e Linux
Dimensioni: 142 × 103 × 83 mm
Peso: 350 g
contenuto della scatola:
USB 3.0 Docking Station
Cavo USB 3.0
Alimentatore
Manuale utente
* Disponibile per il download su www.hamletcom.com
Clicca qui per lasciare una recensione
Puoi essere il primo a fare una domanda su questo prodotto!